Our Custom Home Building Process for Woodlands Reserve
We will create your custom home in The Woodlands from scratch. Starting with just a pen in one hand and paper in the other, our talented team will bring your dreams to life.
Contact Us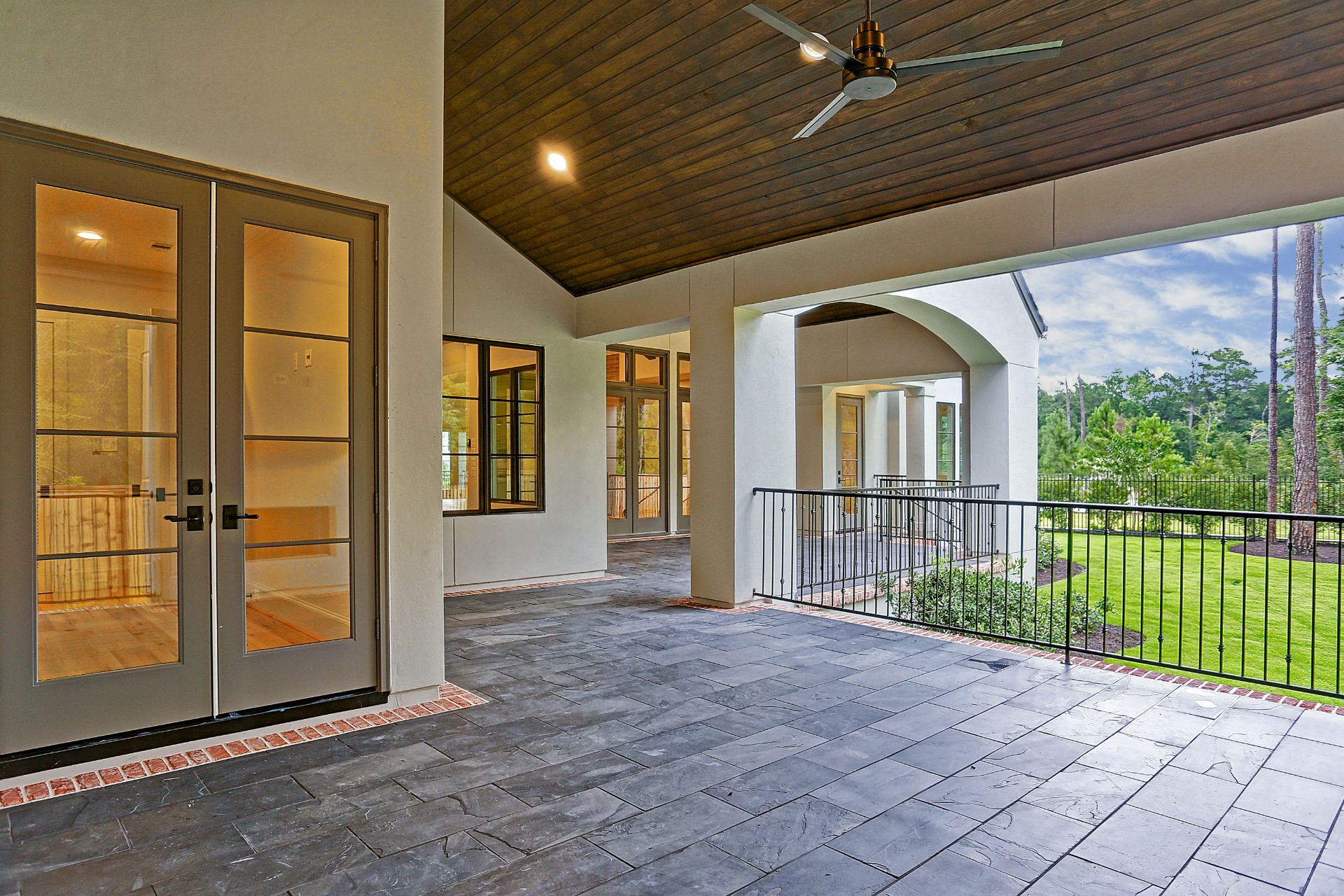 With our design-build method, we can tailor your custom home to your exact specifications. But while each new home requires a unique set of design parameters and blueprints, we accomplish this with a firm set of operational guidelines that direct our process.
1. The Creative Phase
Every journey has a starting line, and for your dream home, it all begins at the "Creative Phase." During this stage, you meet directly with our design team so we can get an overall feel for who you are, your design aesthetic, what your family wants, and what you really need in your home. This is a three-part process: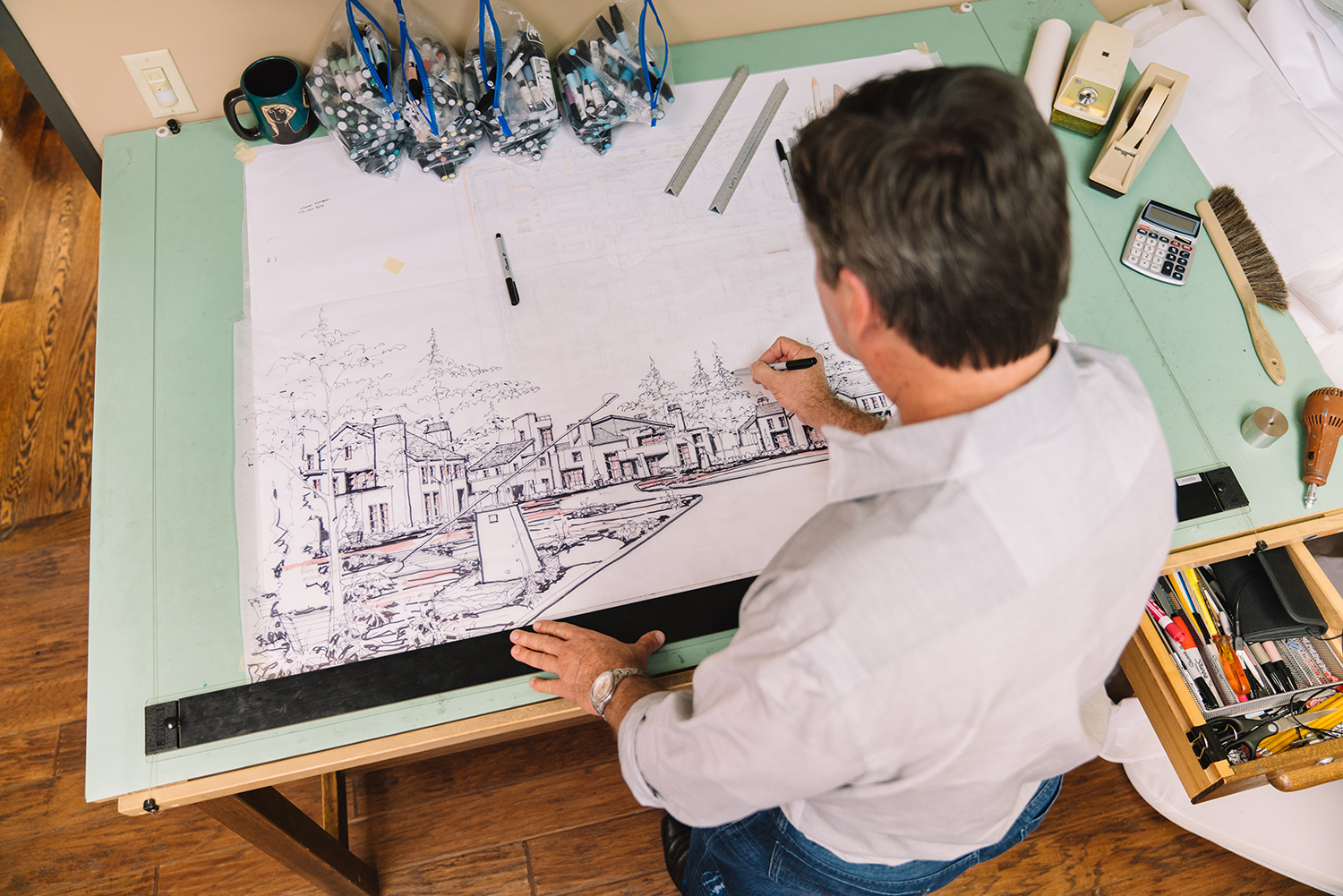 1. We learn how you use the space in your home and draft the first floor plan.
Our Creative Director, Rodney, chats with you one-on-one about your family's needs, wants, and must-haves. He starts with questions about your life, schedules, family size, and hobbies before moving onto considerations about design preferences, time frame, and budget. Your answers to these questions create the foundation for your new home on paper.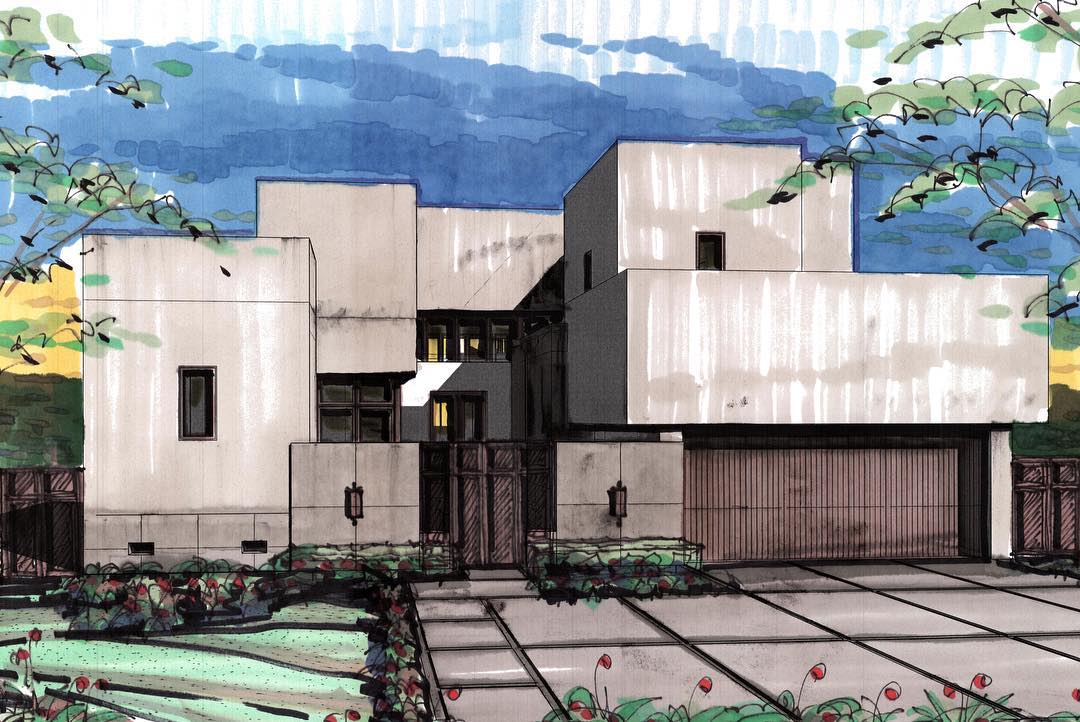 2. Our designers and architects create a floor plan for your custom home.
Following your talk with Rodney, our design team gets busy. They clean up the initial sketch Rodney created right in front of your eyes, paying specific attention to the crucial details and artistic features you mentioned during your consultation. This digital blueprint showcases exactly what you want in your home.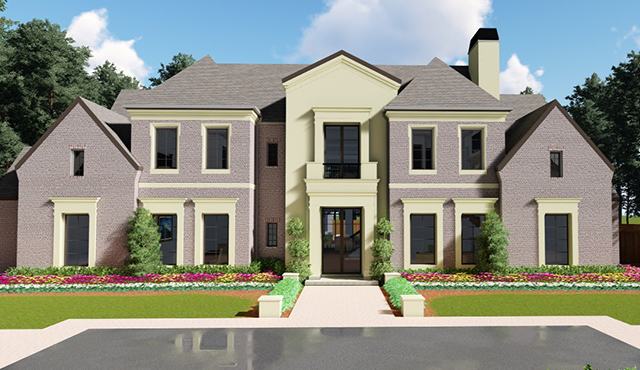 3. We develop a virtual 3D model of your new home.
With our state-of-the-art 3D rendering technology, you can actually "walk through" your custom home before we begin construction. This helps us ensure that every single aspect of your custom home, from the windows and your kitchen sink to your outdoor living space and beyond, completes your wish list.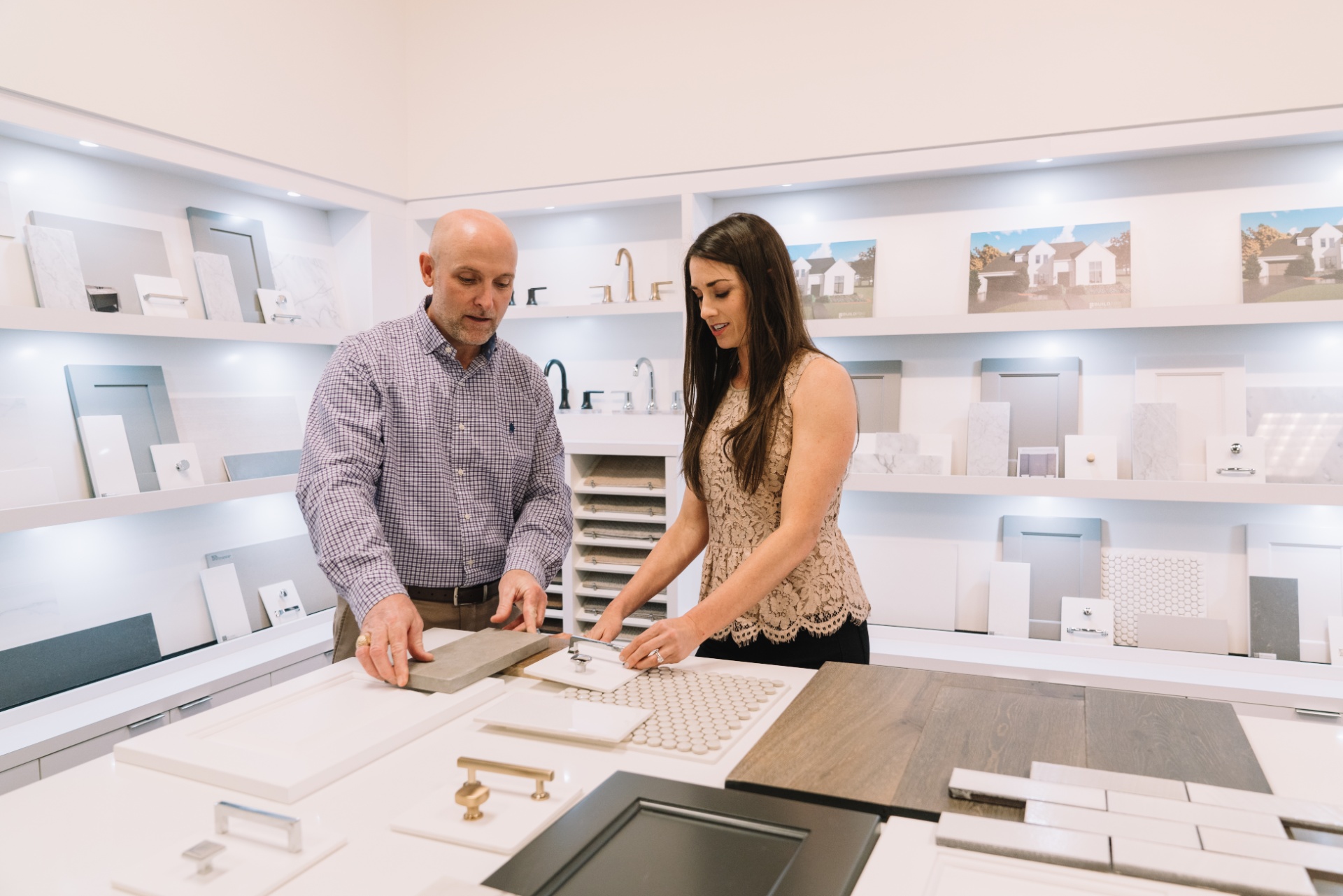 2. Our In-house Design Studio
As our award-winning architects create the bones of your home, Megan Reuss, one of the top-ranked interior designers in all of Houston, focuses on crafting the perfect interior for your custom home, complete with high-end amenities and appliances provided by our in-house design studio.
In partnership with Ladco, our design studio brings together all of the leading interior design details in one location. This makes the shopping, design, and collaboration process both efficient and enjoyable. Megan carefully guides you through the creation of an interior design aesthetic that is perfect for your tastes and the flow of your new home.
You'll explore different types, shades, and grains of wood for your cabinets, dig into the varied cuts of stone for your many surfaces, select the hardware for your many doors, consider multiple paint swatches, and so much more. Together, you'll examine every possible design element, all with the goal of bringing your custom home to life exactly how you see it in your dreams.
3. We're Dedicated to Best-in-Class Customer Service
One of our core values is transparent communication with our clients. We believe in absolute openness with everyone who inquires about a custom home from us. No matter what question you might have about your home, you'll enjoy direct and immediate access to our architecture teams, project manager, and lead designer. Our Co-presidents, Kevin and Scott Frankel, keep themselves open and available to clients, because they are essential in ensuring that your home flows smoothly through every stage of the home-building process.
We employ the latest technological advances, and we have developed clear internal policies about client communication. Our team always wants to be in open dialogue with you before, during, and after your custom home is built. And we prove it with our 30-plus-year track record of putting our clients first.
At Frankel, you're family.