From an outsider's perspective, The Woodlands might seem like just another suburb of Houston. However, Houstonians know that The Woodlands holds its own. As a master-planned community, The Woodlands looks, feels and operates much differently than Houston, which has no zoning laws, or any other suburb for that matter.
The Woodlands may not have the city's Museum District, Historic Heights or the Galleria, but what we trade for ulta-urban living we get back in a pristinely balanced urban lifestyle, where nature and city are just arm's length away from each other. Here are our top five benefits for why we decided to call The Woodlands home.
1. Convenient Access to World-Class Medical Care
Even though The Woodlands is only an hour's trip away from Houston, home of the world's largest medical center, many leading hospitals have chosen to build satellite campuses in The Woodlands to better serve the community.
Notable names include:
Houston Methodist Woodlands Hospital

Texas Children's Hospital The Woodlands

CHI St. Luke's Health – The Woodlands

Memorial Hermann The Woodlands Medical Center
These hospitals lead medicine, and people from all over the world travel to Houston to get the care they need. The Woodlands thankfully happens to have four of the leading institutions, as well as a myriad of high-quality private practices and specialists, right in their own backyard.
2. Close Proximity to Nature
This one might seem obvious, but it's called "The Woodlands" for a reason. Extensive parks and nature reserves dot The Woodlands landscapes. There is a nature trail, park, garden or green space for just about anyone.
Some of our favorites include:
Montgomery County Preserve

George Mitchell Preserve

Rob Fleming Park

Spring Creek Nature Trail
Burroughs Park is our favorite — and conveniently located right next to our Woodlands Reserve.
Oh, and did we mention this was all strategically tucked amongst a bustling metropolitan area? Because The Woodlands is a master-planned community, nature trails and parks fit naturally among the business campuses, shopping destinations and residential neighborhoods.
3. Top-Performing Public and Private Schools
Many families flock to the suburbs seeking a safe and high-quality environment for their kids to grow up. The Woodlands is unique in that it's packed with several of the state's leading schools — both public and private. In fact, we wrote an entire blog on the top-performing schools in The Woodlands.
The best schools in the area based on our research include:
The John Cooper School

College Park High School

The Woodlands Christian Academy

McCullough Junior High

Creekside Forest Elementary School

The Woodlands Preparatory School

Deretchin Elementary School

Coulson Tough Elementary School
That said, this list was a tough choice. The Woodlands has tons of high-performing schools where kids excel. Click on our blog to learn more about The Woodlands schools.
4. Plenty of Food, Entertainment and Amenities
Houston is no-doubt an international destination for foodies. However, some of that fame overshadows the other areas in Houston with just as much cultural richness and diversity in their food, amenities and entertainment. As locals, we know The Woodlands is a sleeper destination for pub crawlers and foodies — and it's perhaps one of our best-kept secrets!
A few of our favorite destinations — including food, entertainment and attractions — include:
The Woodlands Mall

The Woodlands Waterway

Lake Woodlands and Lake Conroe

Cynthia Woods Mitchell Pavilion

Market Street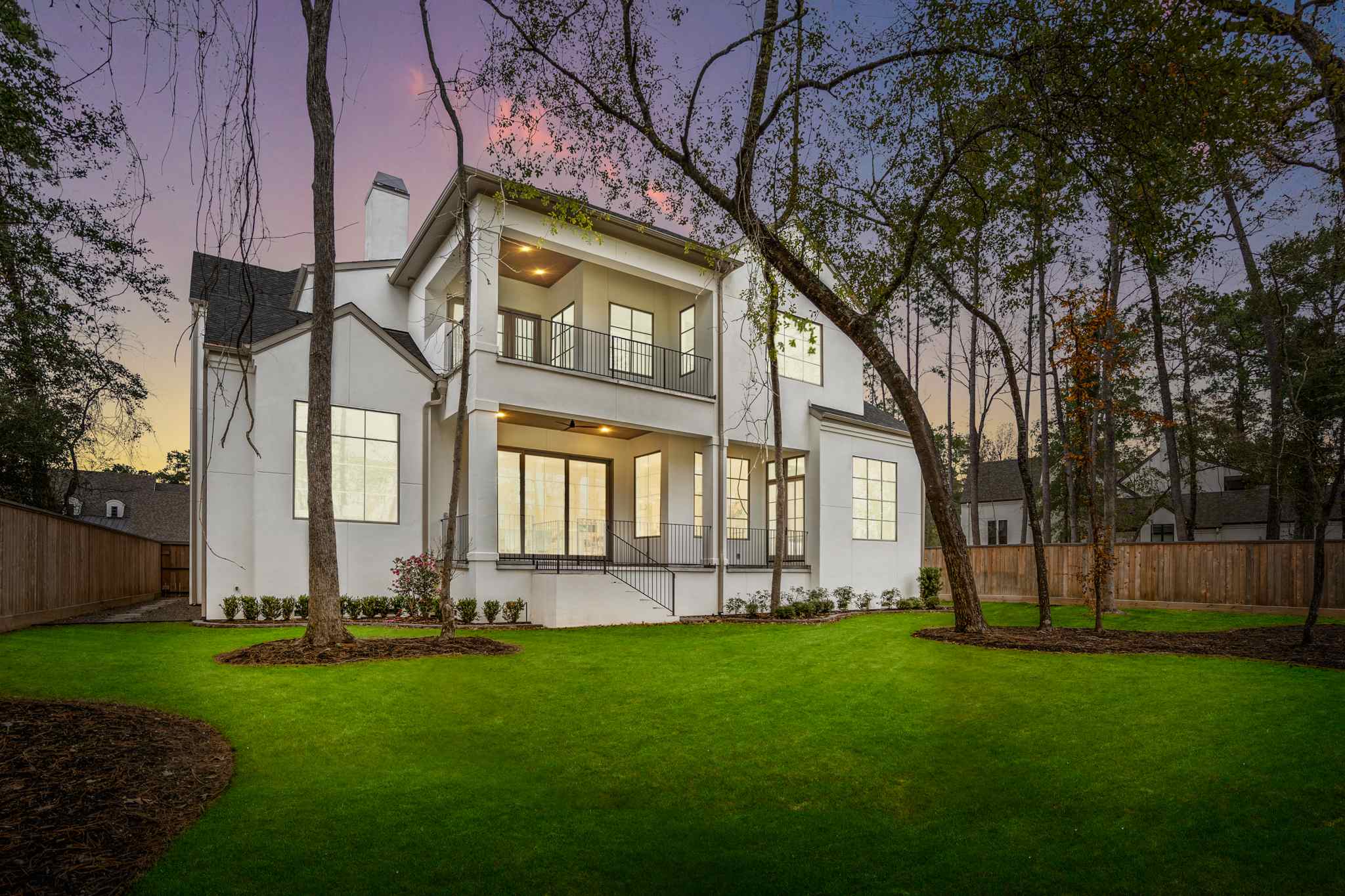 5. Just Far Enough Outside of Houston
Houston is great, but it can feel a bit crowded. The Woodlands differs in that it's situated just far enough away to where residents don't feel as congested as if they were within city limits. However, it's close enough so that if you work within the city or inbound, it's not unreasonable to commute daily to and from work.
It's a bit of a drive, but also many residents live, work and play in The Woodlands without having to visit the city. It's close enough if you want to drive into the city, but has enough amenities, entertainment and work opportunities to where you'll never want to leave.
The Benefits of Woodlands Living Are Clear
There's a reason why The Woodlands is still continuing to thrive today — people love it here! It almost feels like every day you're seeing something new. However, you'll know the master-planning of The Woodlands has set the area up for sustainable growth and mitigates congestion and sprawling.
If you're thinking about settling down in The Woodlands, consider Woodlands Reserve, our small and intimate community provides ample room to build exactly what. To check out our available listings, click here.